Rolex Grab & Run Thefts
September 20, 2019
Plano, TX - Plano Police are trying to identify subject(s) believed to be associated with a theft of Rolex watches. In each case, a suspect identified as a medium build black male wearing a baseball cap, entered into a jewelry store and asked to see a Rolex watch. Once the clerk shows the watch to the suspect, the suspect runs out of the business.
Pictured below are the suspect(s) associated with the crimes, as well as two vehicles believed to be associated with the suspect(s).
If you have any information about this case, you may report tips using the above link, or call Crime Stoppers at #877-373-8477. Tipsters may remain anonymous and are eligible for a reward of up to $5,000 for information that leads to the arrest and indictment of the suspect.
This offense is documented on Plano Police case #19-175432.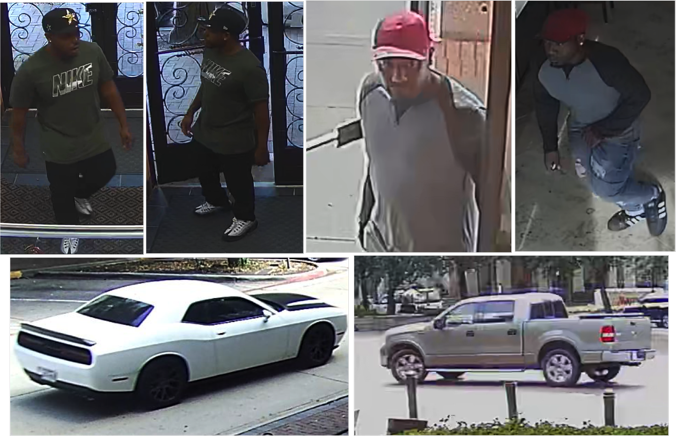 ---